Our vision is to provide clients with individualized treatment, using skilled assessment and clinical reasoning techniques, implemented with evidence-based treatment strategies.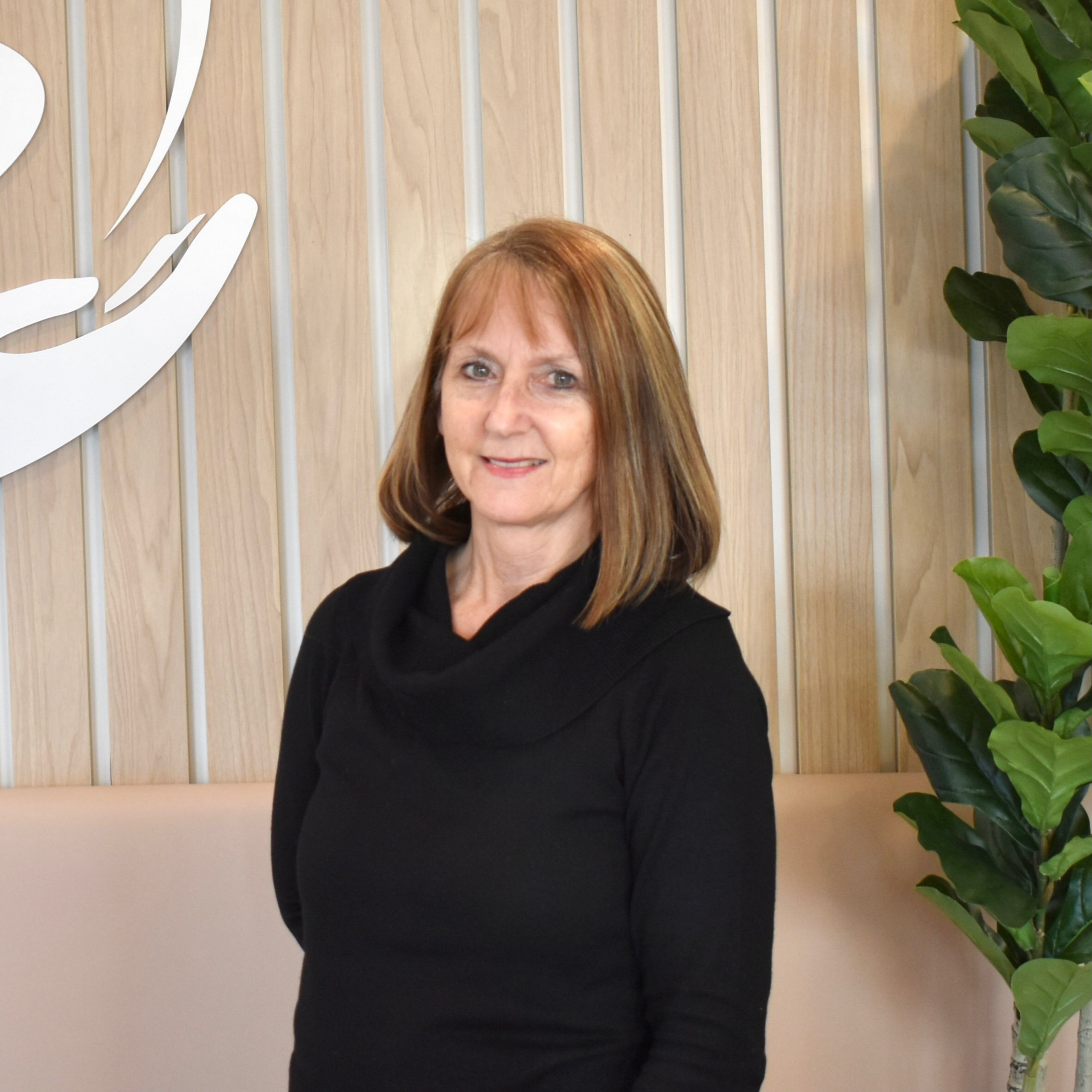 Michele Aldrich
Meet Michele Aldrich, she is the owner of the clinic and a physiotherapist. Michele grew up in Ontario and completed her BA in Physical Education and Bachelor of Science in Physical Therapy in 1983 in London Ontario. During her 37 years of practice, she has gained extensive experience and coursework in Sports Injuries, back Injuries and all musculoskeletal pathologies. She has reached a high level of recognition for successfully completing her Intermediate Orthopaedic Exams in Manipulative Physical Therapy. Further postgraduate training involves Vestibular Rehabilitation for the treatment of dizziness/balance disorders. She is a certified vestibular therapist. In her leisure time, Michele enjoys skiing, running and volleyball.
text
text
text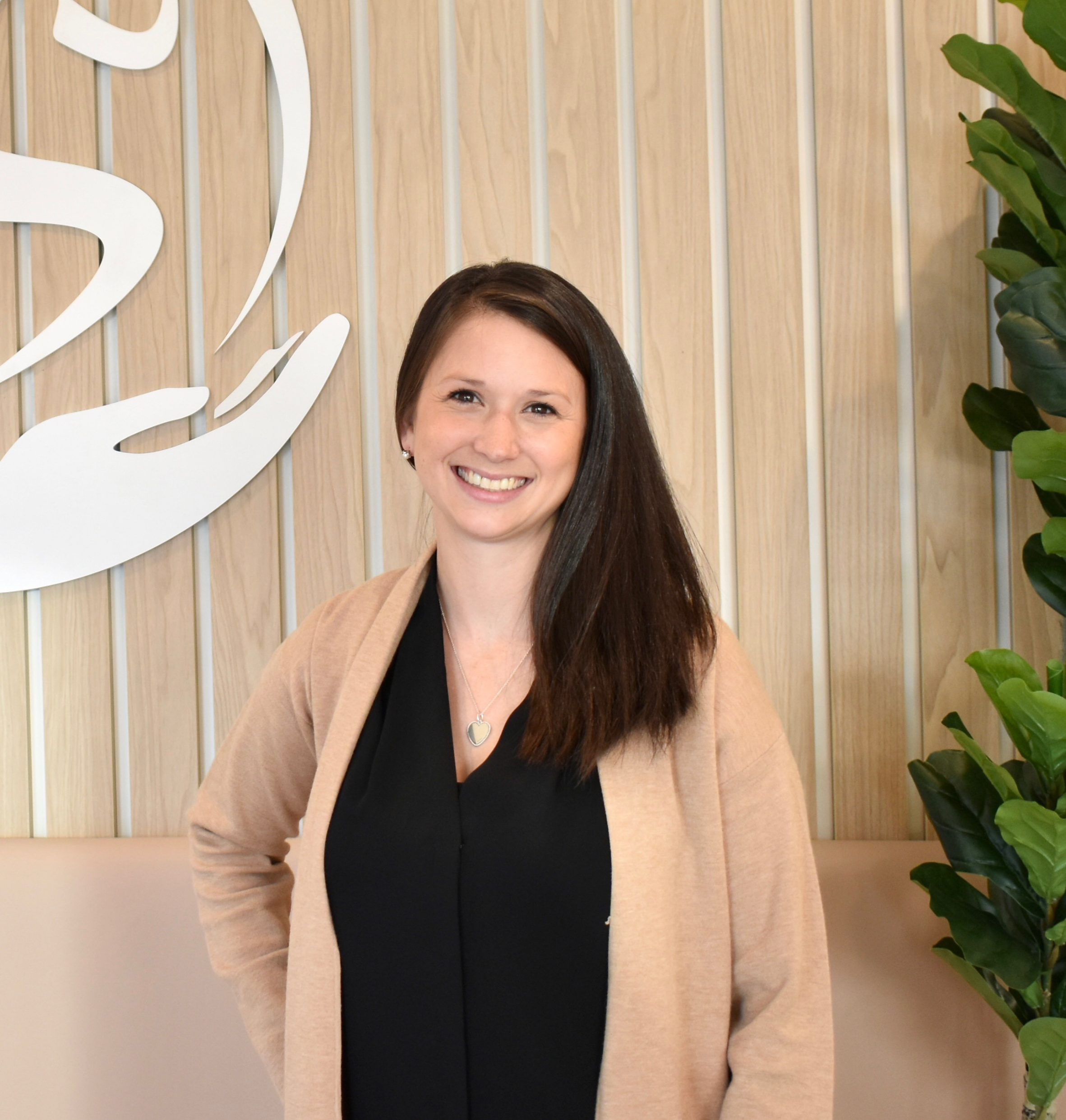 Kristin Bean
Kristin Bean graduated from the University of Alberta with a Masters of Science in Physiotherapy Degree. She has her undergraduate degree from Boise State University in Idaho. Kristin was on a scholarship for athletics in gymnastics. As an ex-gymnast, Kristin has had her fair share of orthopaedic injuries and has learned a lot through her own rehabilitation. She now specializes in working with athletes for sport specific injury prevention and management. In her leisure time, Kristin enjoys spending her time with her three young children, husband and family Doberman.  
text
text
text
text
text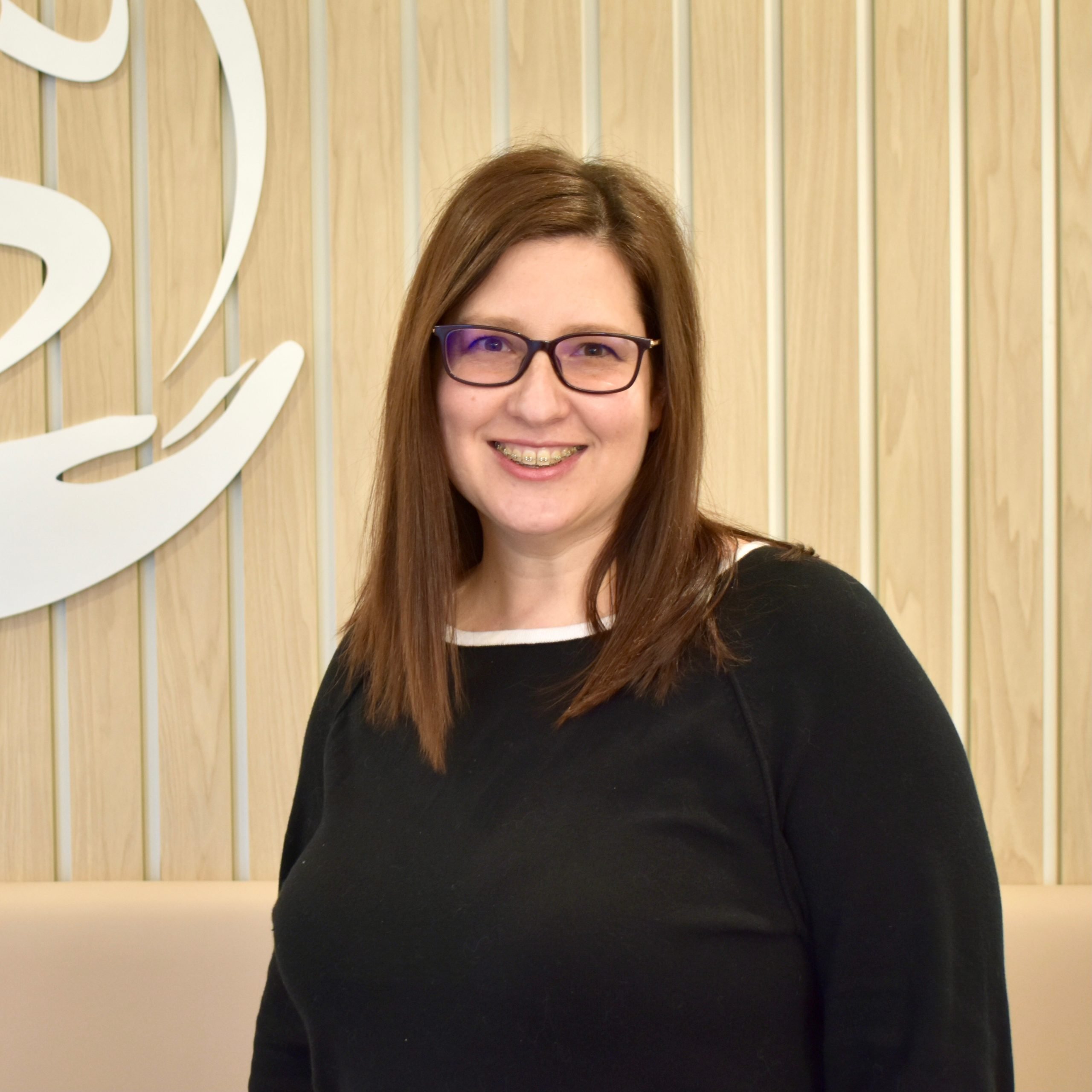 Cheryl Schatz
Cheryl Schatz graduated with honours in 1996 from the University of Alberta in Edmonton with a Bachelor of Science in Physical Therapy Degree.  As a student she had received many awards for academics, sports and music including the Moyna Parker Admissions Award to the U of A Physiotherapy Program (highest combined academic average and interview score).  Since graduating she has worked in various physiotherapy environments treating those with orthopaedic and neurological conditions as well as motor vehicle, work safe and sports injuries.

When Cheryl began practicing 25 years ago, she worked in Alberta seeing patients in a combined role of outpatient public practice, home care and long term care. Two years later she moved to BC and transitioned to private practice working first at a clinic in Langley and then at one in New Westminster. For the last 17 years she has remained in Coquitlam working at Eagle Ridge Aquatic Centre Physiotherapy.
Saheb Sandhu
Saheb received his Masters of Science degree in Physiotherapy from McMaster University after completing his Bachelor of Kinesiology Degree from the University of the Fraser Valley. He is grateful to be back in the lower mainland where he was born and raised, after spending two years in Ontario for school. Saheb has an extensive background in sports, as he played soccer and hockey competitively which led him to play Junior Hockey. These experiences in sports led to numerous sports-related injuries, which in turn created his passion for physiotherapy.
Saheb believes in a multi-faceted rehab approach to help his patients with their rehabilitation journey. This combines manual therapy, exercise, functional movements, and education, into treatment plans to best work towards your goals and improve your overall quality of life!
Outside of physiotherapy, Saheb loves being active whether that's playing hockey, golfing, skiing, cycling, boxing, or rock-climbing. You name it, he probably does it!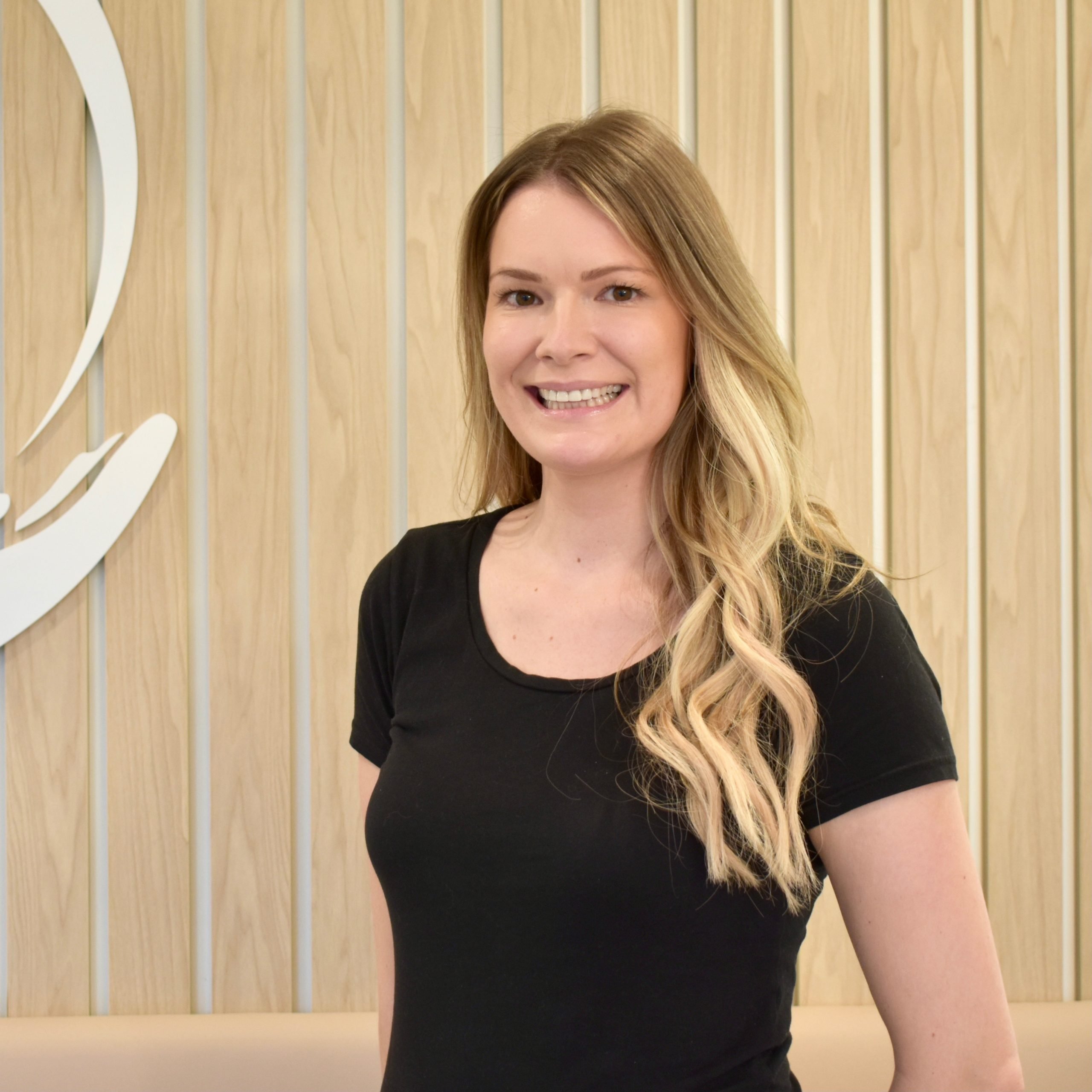 Ashley Nagle
Ashley Nagle graduated from the University of Toronto with a Masters of Science in Physiotherapy after completing her Bachelor of Science in Kinesiology at the University of Victoria. Her interest in sports led her to become one of the primary physiotherapists for a professional lacrosse team as well as several premier rugby teams. During her time at the University of Toronto, Ashley completed research examining injury prevention in youth sports and feels strongly about including injury prevention strategies in all of her treatments. Ashley's treatment focuses on using education, exercise prescription, manual therapy, and acupuncture/IMS. She also has specialized training in treating a variety of pelvic floor dysfunctions – including incontinence and pelvic pain. Ashley is enthusiastic about sharing her passion for health and wellness with all her patients. In her free time she enjoys being outdoors – either discovering beautiful new hikes in BC with her dog, paddle boarding, or playing volleyball.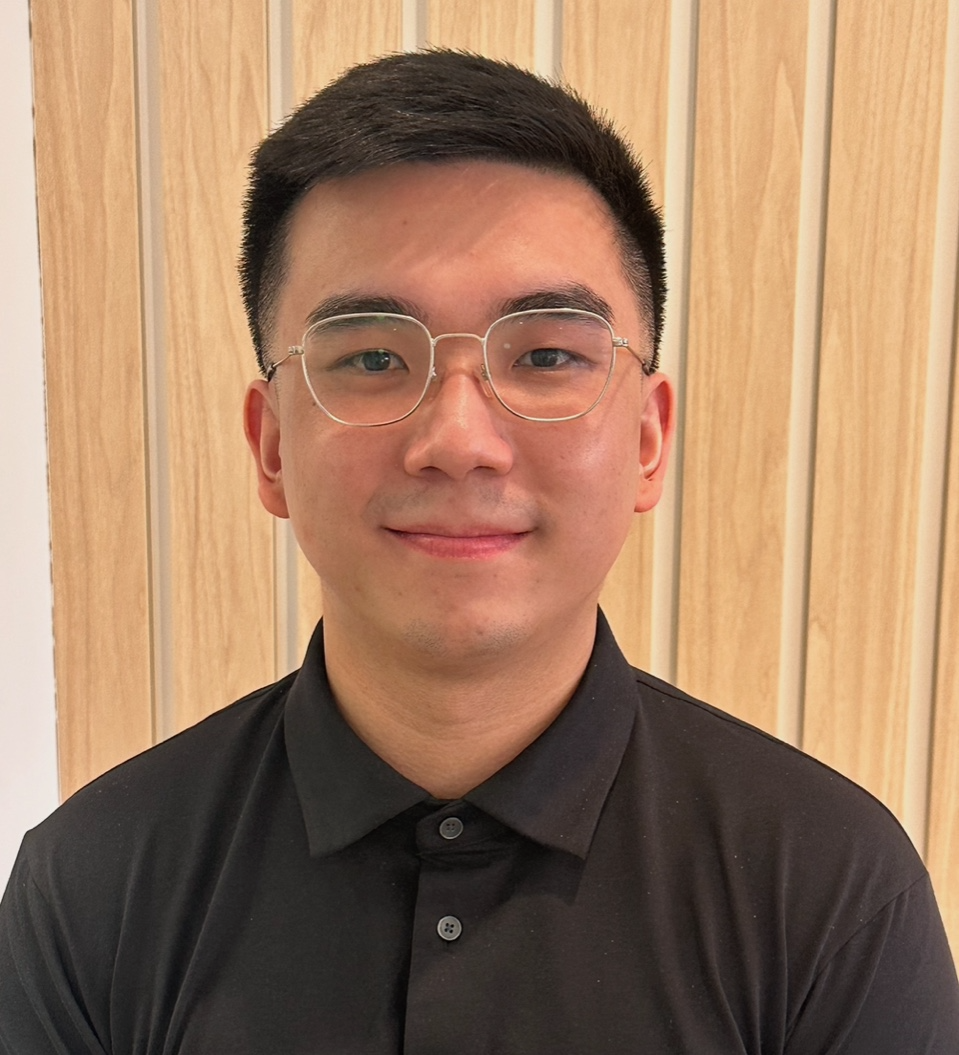 Vincent Lau
Vincent completed his Master of Physical Therapy from the University of British Columbia after graduating with a Bachelor of Science in Kinesiology from Simon Fraser University. He has experience working in a wide variety of settings from acute hospital care to neurological rehab, to competitive sports. He enjoys meeting new people and works collaboratively with his patients to help them reach their goals. His treatment approach focuses on education, manual therapy, and exercise prescription. In his free time, Vincent enjoys skiing, snowboarding, basketball, and volleyball.
Kinesiologists/ Clinical Pilates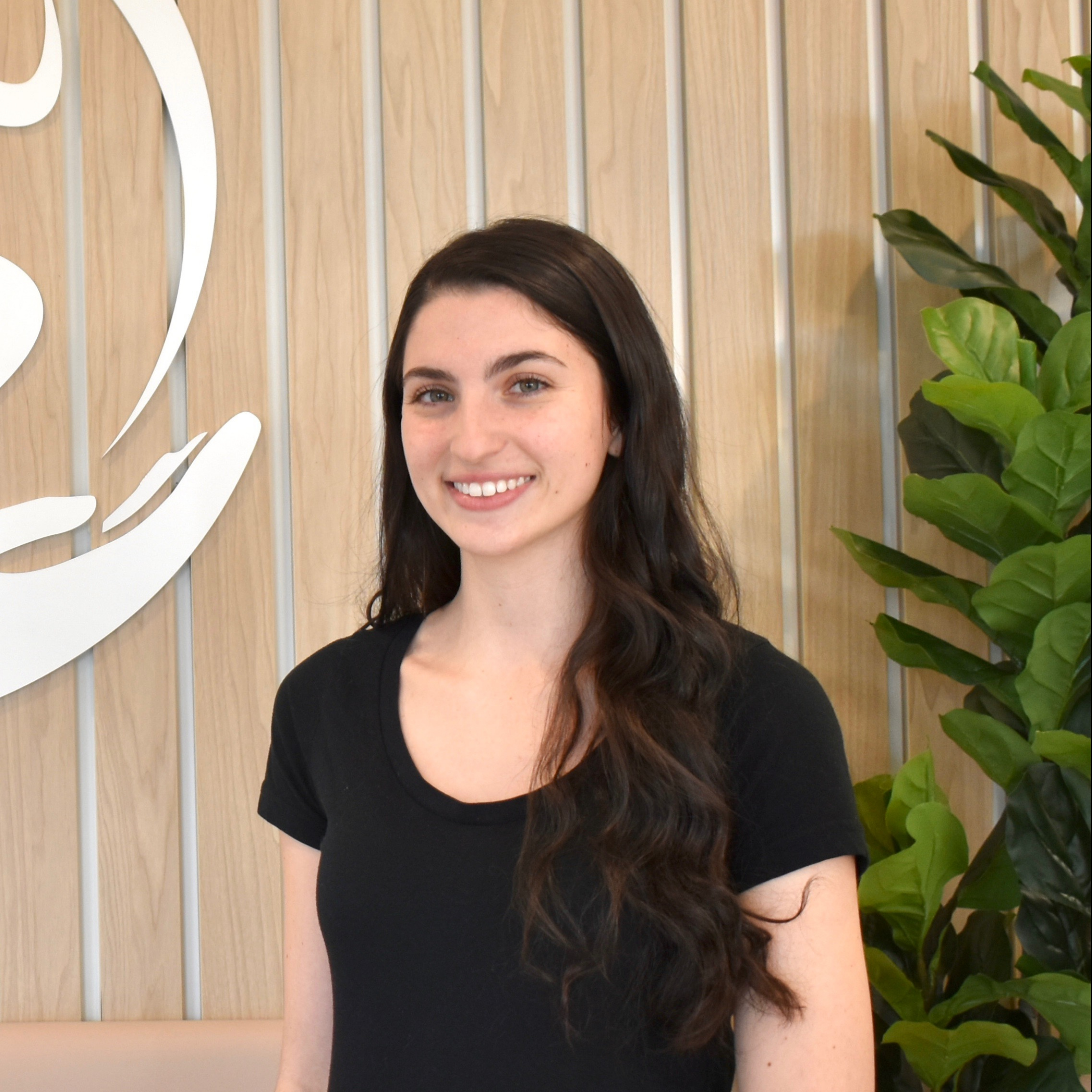 Nicole Lepore
Nicole, who is the clinic manager, graduated from Simon Fraser University with a Bachelor of Science Degree in Kinesiology, along with a certification in Health and Fitness. As a practicing Kinesiologist, she is a member in good standing with the British Columbia Association of Kinesiologists (BCAK).  
Nicole's background in sports throughout her life, especially soccer, has made her an advocate for promoting a healthy lifestyle and helping rehabilitate injury. She is passionate about ongoing skill development and active rehabilitation in order to enhance the success with all her clients.
In her spare time, Nicole enjoys engaging in various sports and activities such as playing soccer, running, kayaking, and hiking.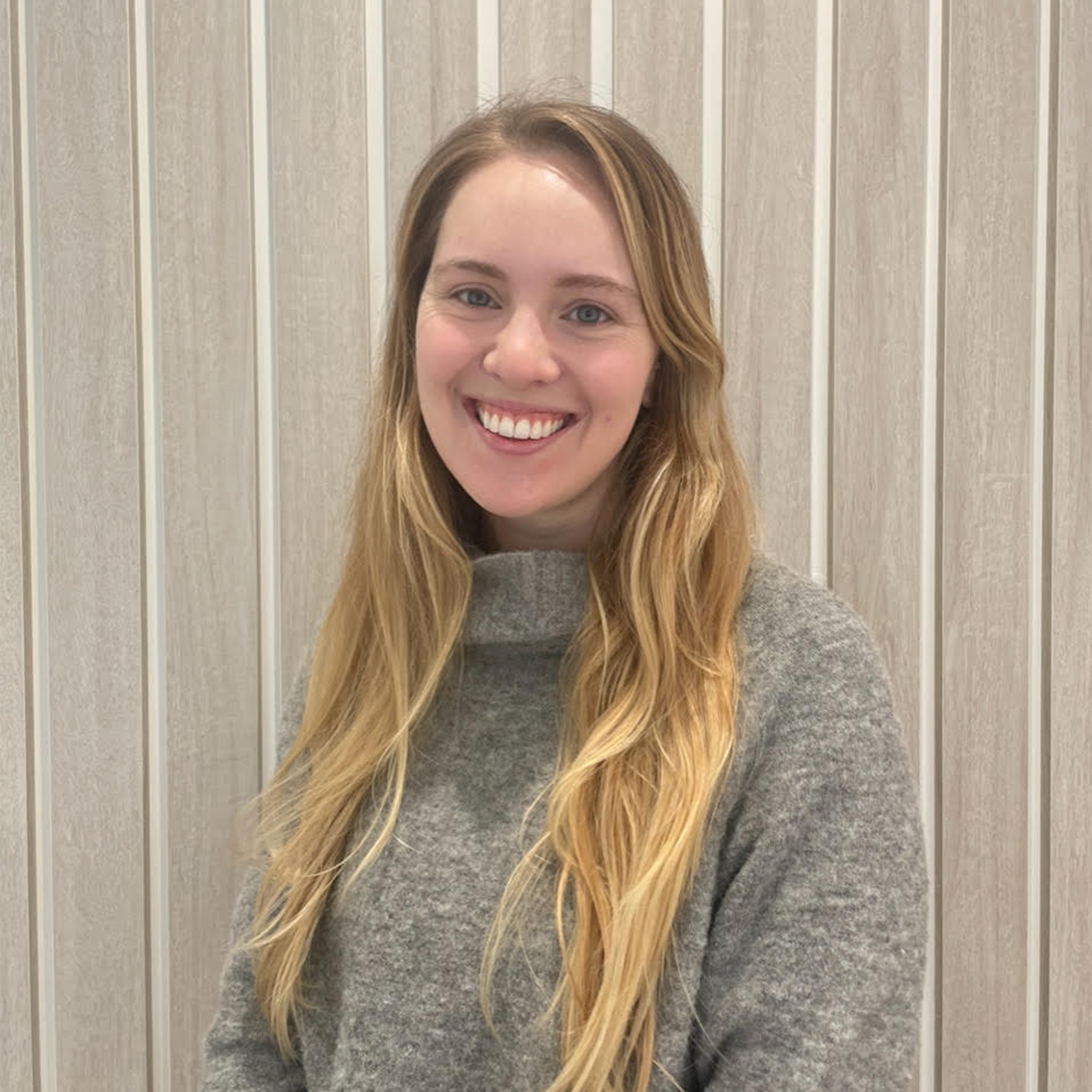 Morgan Mowatt
Morgan is a registered Kinesiologist and a practicing member of the British Columbia Association of Kinesiologists (BCAK). She is also a STOTTS Certified Pilates instructor with a passion for Pilates rehabilitation. Morgan graduated from the University of British Columbia Okanagan with a Bachelor in Human Kinetics concentrating in Clinical Exercise Physiology. Morgan grew up playing hockey and enjoys combining traditional gym exercises with the Pilates repertoire. Since graduating, she has been working with a wide variety of clients such as those with musculoskeletal injuries, car accidents (including ICBC), and chronic pain. She is passionate about helping others, improving quality of life and staying in motion! Outside of work Morgan loves mountain biking and enjoying the outdoors with her Cocker Spaniel Elsa.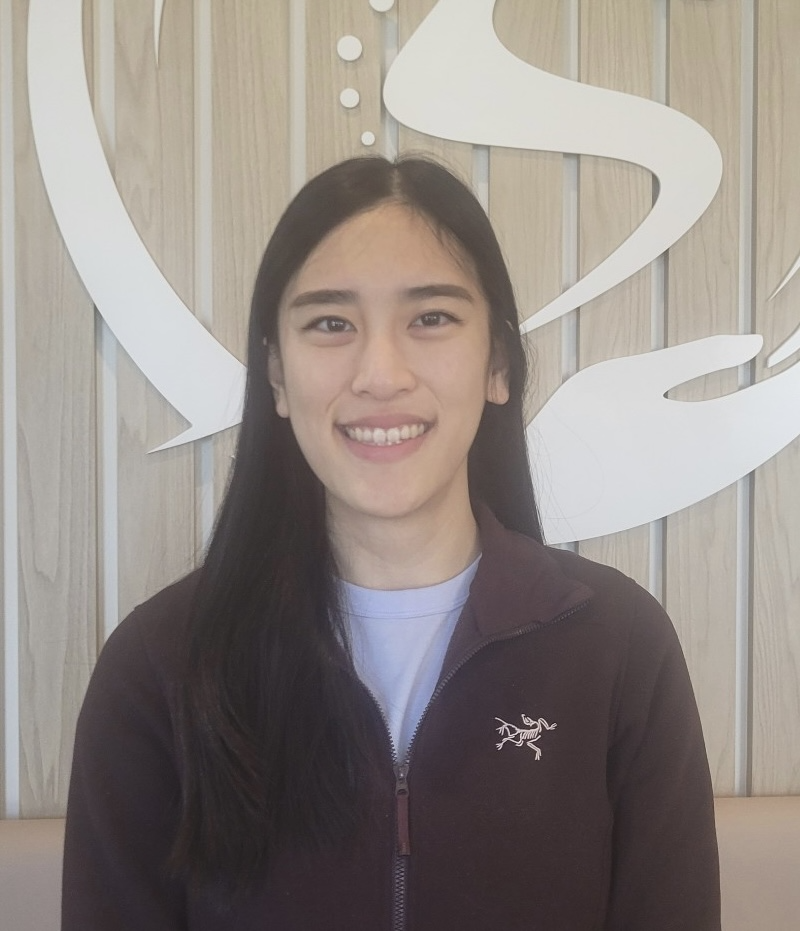 Ina Huang
Ina is a registered Kinesiologist and a practicing member of the British Columbia Association of Kinesiologists, as well as an ACSM Certified Personal Trainer. From a young age, Ina has participated in various sports including a competitive career in badminton. The positive impact physical activity has had on her physical and mental health led her to pursue a degree and career in Kinesiology from UBC. 
Her goals as a Kinesiologist is to help break down barriers to physical activities for various populations and to help people feel confident and ready to take on their daily exercise and sporting endeavours. Since graduating, Ina has had experience working with motor vehicle accident patients as well as those with musculoskeletal injuries. 
Outside of the clinic, Ina is an avid rock climber, hiker, and also enjoys camping, snowboarding, and cooking.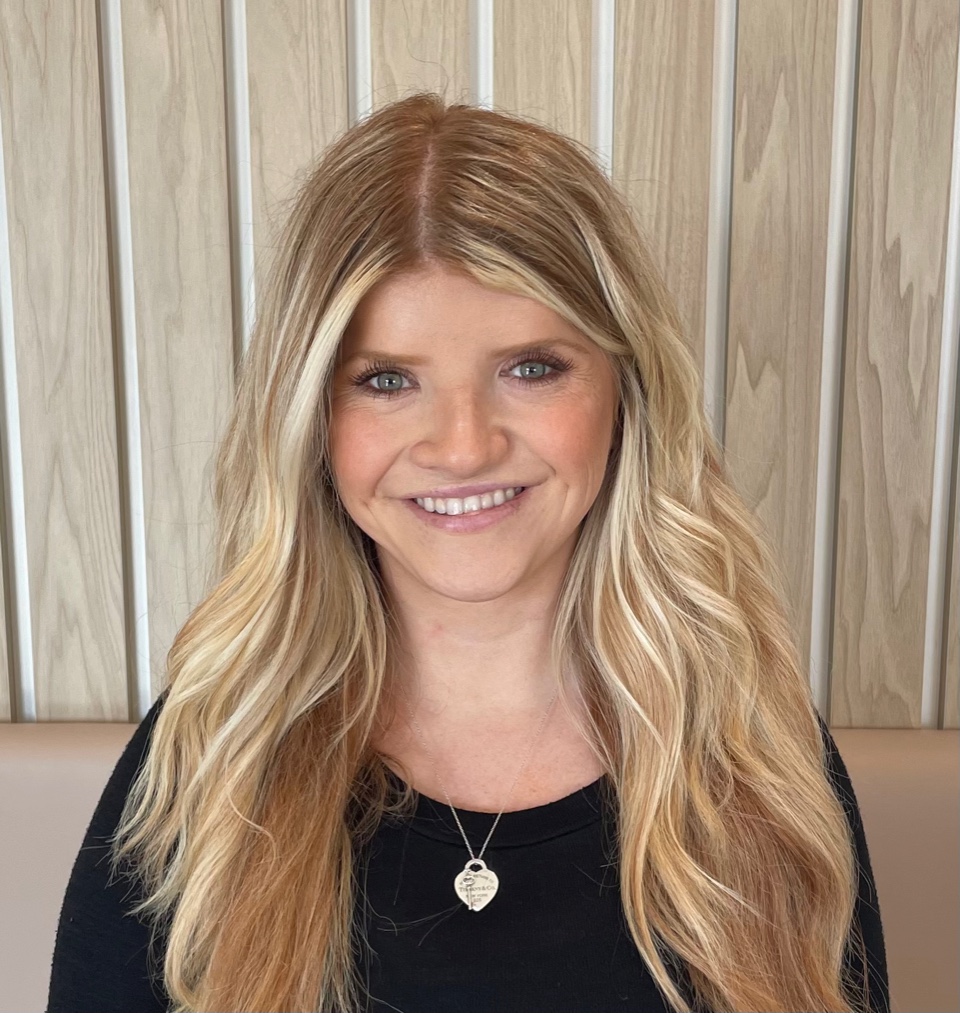 Lauren Taylor
Lauren is a registered Kinesiologist and a member in good standing with the British Columbia Association of Kinesiologists (BCAK). She is also certified as a Clinical Pilates Instructor. Lauren graduated from the University of British Columbia Okanagan with a Bachelors of Human Kinetics concentrating on Clinical Exercise Physiology and a minor in Psychology. Growing up, Lauren did competitive gymnastics which helped develop her passion for physical activity and promoting a healthy lifestyle. Her goals working as a kinesiologist and pilates instructor are to help improve quality of life, help individuals attain their health and wellness goals, and prevent and manage injuries. In her free time, Lauren enjoys going on hikes, snowboarding, wake-boarding, and spending time with her two dogs.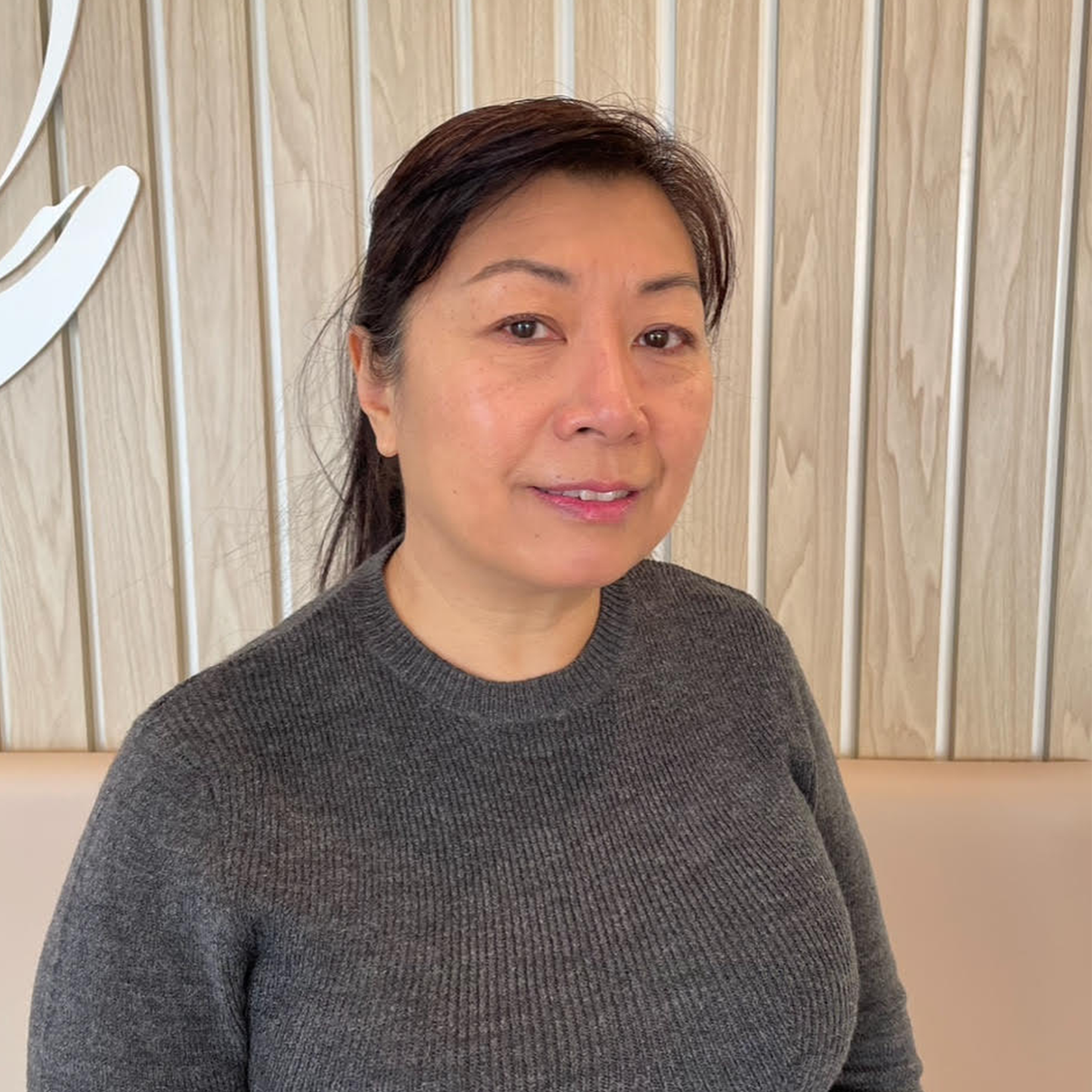 Anna Wong (RMT)
Anna Wong was born and raised in Vancouver. She has been living in the Tri-Cities since 1996. Prior to becoming a massage therapist, Anna trained and worked in optics: fitting eyewear and contact lenses. In 1990 and 1991, a major car accident and then a serious bike accident respectively, introduced Anna to chiropractic, physio and massage care. Many factors including the sale of the store she was managing and her own personal rehabilitation journey, inspired Anna to pursue Massage Therapy as a profession. Anna completed her training at the West Coast College of Massage Therapy in 1995. In 1997, she was able to partner with two other massage therapists to buy the South Burnaby Massage Therapy Clinic. Currently, Anna still works in Burnaby, but she is excited to join the team at Eagle Ridge Physiotherapy. The 10-minute commute from her home in Port Coquitlam will allow her to indulge in her hobbies and interests which includes puzzles, cooking and her two children.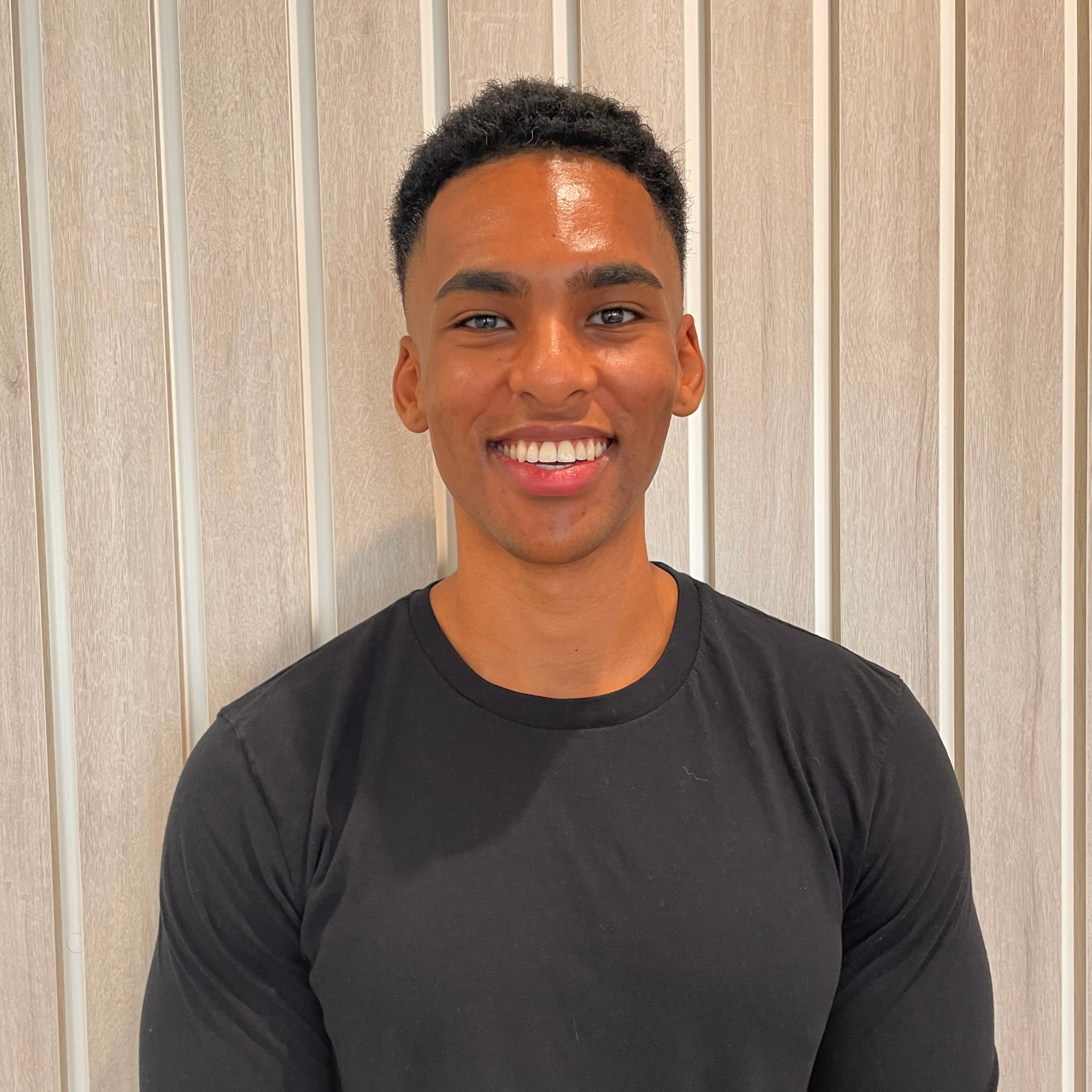 Paulos Tesfamichael (RMT)
Paulos graduated from Vancouver College of Massage Therapy in December 2020. He uses a variety of techniques including Trigger Point Therapy and Dynamic Active Release, in order to provide his patients with the best service he can provide.

His background in sports and weight lifting has been a key component in pursuing Massage Therapy. Having to deal with injuries himself, he is able to relate with others and suggest treatment plans that are well suited.

Paulos welcomes and looks forward to working with new clients from all backgrounds with various conditions.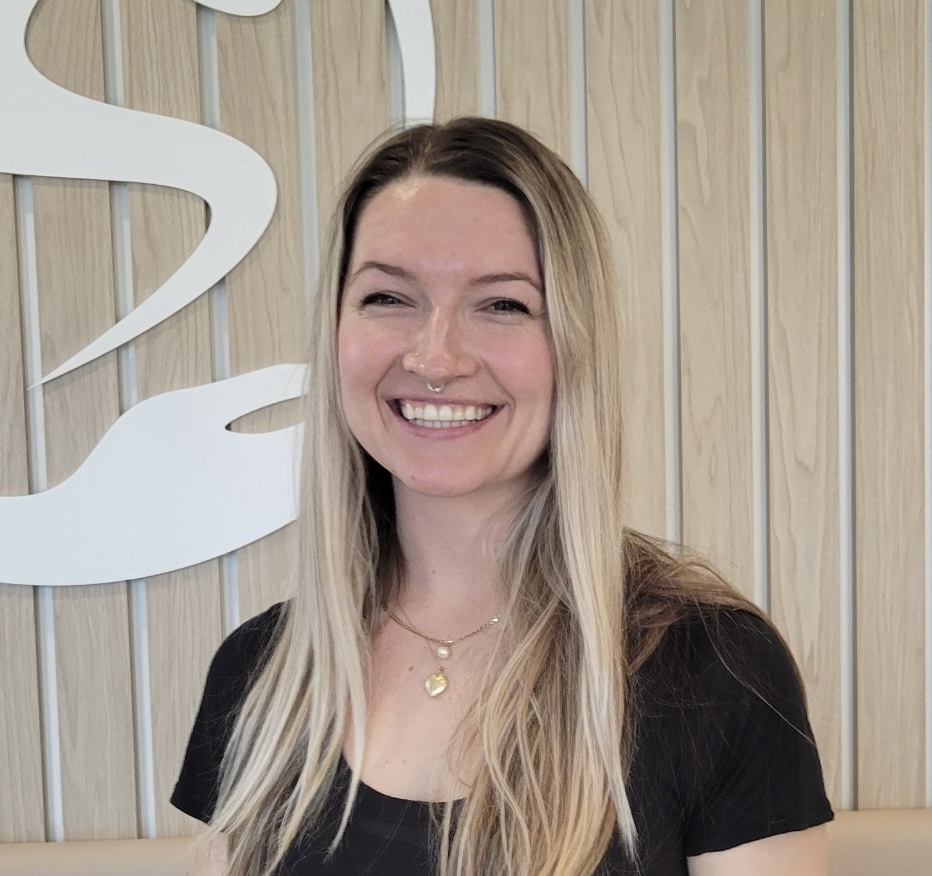 Beata Konieckza (RMT)
Beata's gift as a health care practitioner is to help facilitate and empower self love for her clients through body awareness, strengthening exercises, hydrotherapy suggestions and yoga therapy. 
Beata's journey into massage began at 18, when she received a truly transformative, deeply healing massage from a Thai yoga therapist. This lead her to the West Coast College of Massage in 2007, where she completed a one year full-time Spa Practitioner program. There she studied Shiatsu, Thai Yoga, Aromatherapy, Healing Hydrotherapy, Swedish Massage and Reflexology. Soon after graduating, she was hired to practice massage at Miraj Hammam Spa on Granville and 6th, where she learned the magic of hydrotherapy and aromatherapy. They offer steam bath and full body exfoliations before treatment as a method of deepening effectivity of the massage. 
Beata's adventures have stretched across 5 continents bringing her endless creative inspiration and valuable life experiences, one of these trips took her to Hawaii to study Lomi-Lomi massage, a type native to Hawaii, known for its deep flow and shamanic healing roots. Through the movement and dance of massage, Beata had found a consistent, bountiful source of creative flow and connection to her community through the healing arts. Inspired by the results of decreased pain and increased energy of her clients, after 8 years practicing, decided to take the next step and become a Registered Massage Therapist and attended Vancouver College of Massage Therapy to further deepen her knowledge of the physical body. 
She is now offering a more integrated holistic approach to massage, combining deep relaxation with deep tissue and orthopaedic style (special testing, homecare including stretch and strengthening) of assessment and treatment planning. She enjoys the process of creating intimate and trusted connections with her clients and community, leading people back to awareness of their own self healing abilities with careful attention to exercise, posture, biomechanics and lifestyle choices.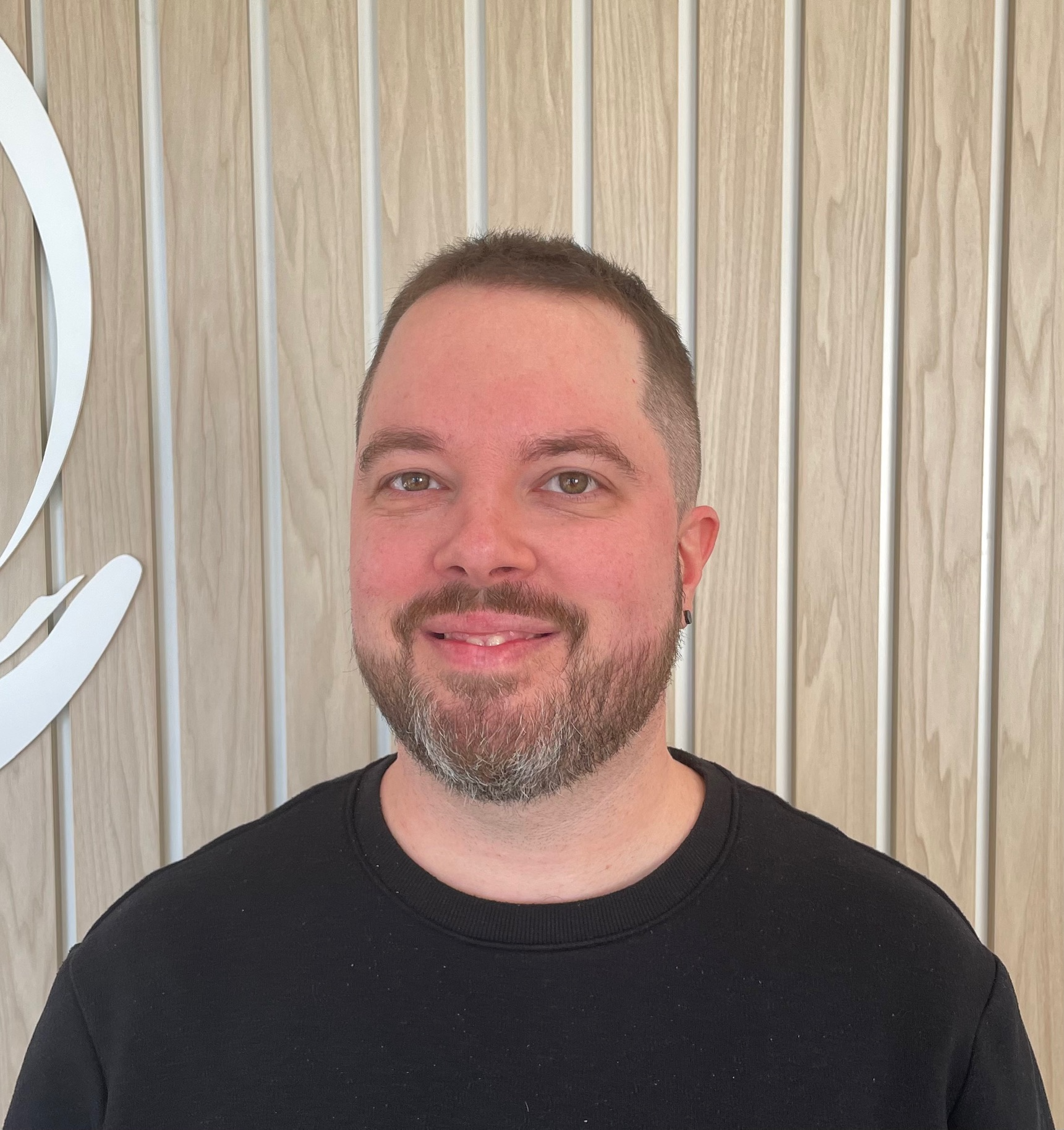 Nathan Johnson (RMT)
Nathan (he/him) is a Registered Massage Therapist and Certified Spa Therapist, graduating from the Vancouver College of Massage Therapy in 2014 and the Vancouver School of Bodywork and Massage in 2011.
Nathan's holistic approach to massage therapy focuses on the nervous system to address pain and injury, applying a customized combination of gentle and deep techniques, with a biopsychosocial framework.
Nathan has worked extensively with Healthcare Professionals, Teachers, Office Workers, Seniors and Weekend Warriors, treating a wide variety of work related injuries, motor vehicle accidents, random mishaps, sports injuries and general aches and pains.
Conditions he treats include: stress, repetitive strain injury, headaches, frozen shoulder, jaw pain, Carpal Tunnel Syndrome, Thoracic Outlet Syndrome, Tendonitis, Sciatica and Plantar Fasciitis
Nathan believes in the importance of giving patients the rehabilitation tools they need for positive change. He likes to encourage patients to take an active role in their well-being, by offering customized stretching, strengthening, hydrotherapy and/or adjustments to their daily activities.
The love of travel inspired Nathan to live and work in several locations around the world before settling in BC.  He enjoys time spent with his son, culinary adventures with his wife and collecting music. He finds balance through outdoor activities, walking, biking and ocean sports.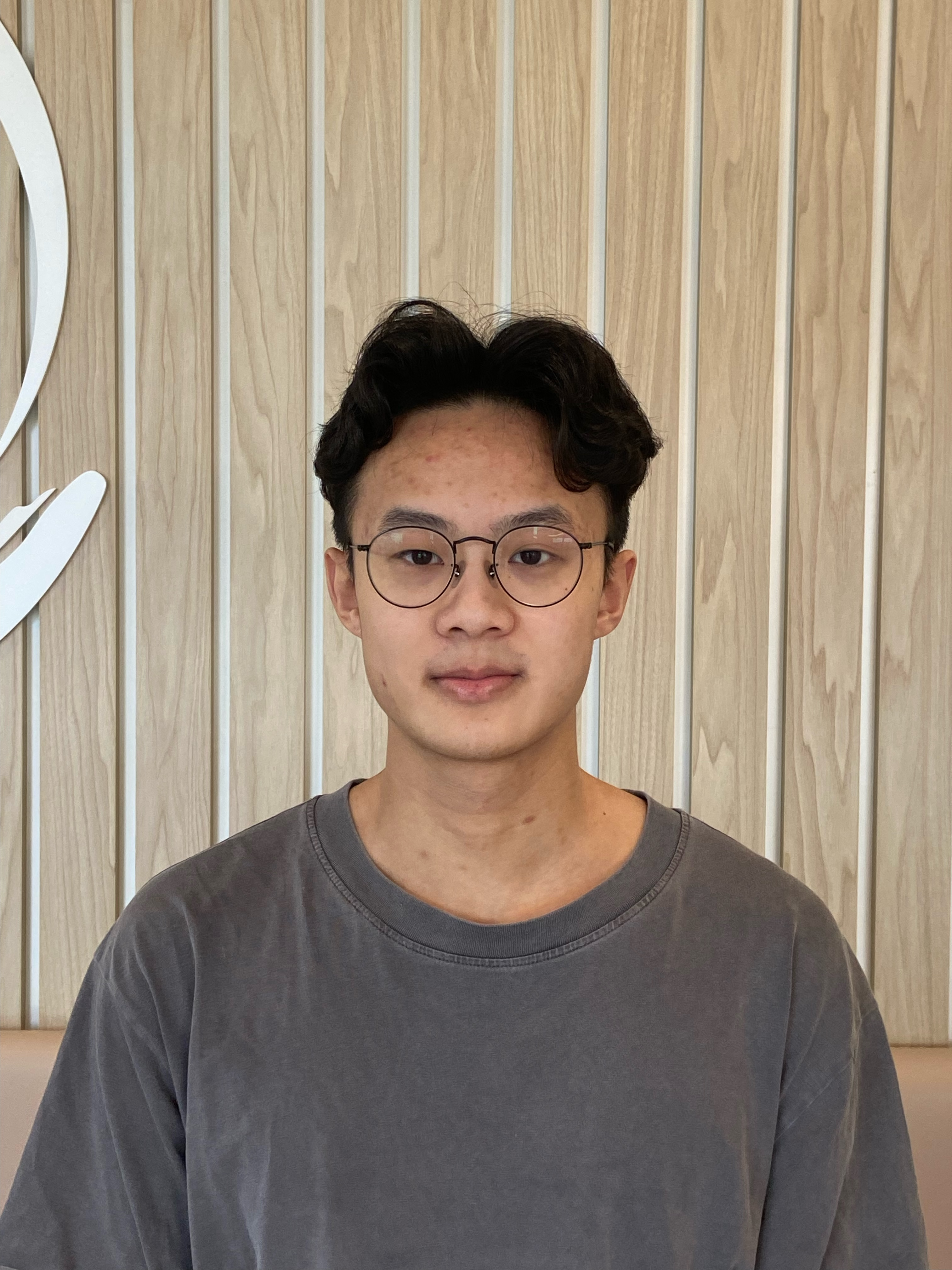 Bruno Luu (RMT)
Bruno is a graduate of the Registered Massage Therapy Program at Langara College. His interest in human anatomy, health and fitness drove him to pursue massage therapy. Throughout his program, he has gained clinical experience working with a variety of patients ranging from office workers, swimmers, weekend warriors, and patients recovering from injuries. He has also attended outreaches during his internship, working with spinal cord injury patients, dancers, runners, and bedridden patients at senior homes. Bruno's treatment techniques include but are not limited to, myofascial release, trigger point therapy, dynamic release therapy, and deep tissue massage. He utilizes his treatment techniques, knowledge, and patient goals to create a therapeutic, yet relaxing massage. Outside of massage therapy, Bruno enjoys weight training, cooking, and spending time with family and friends.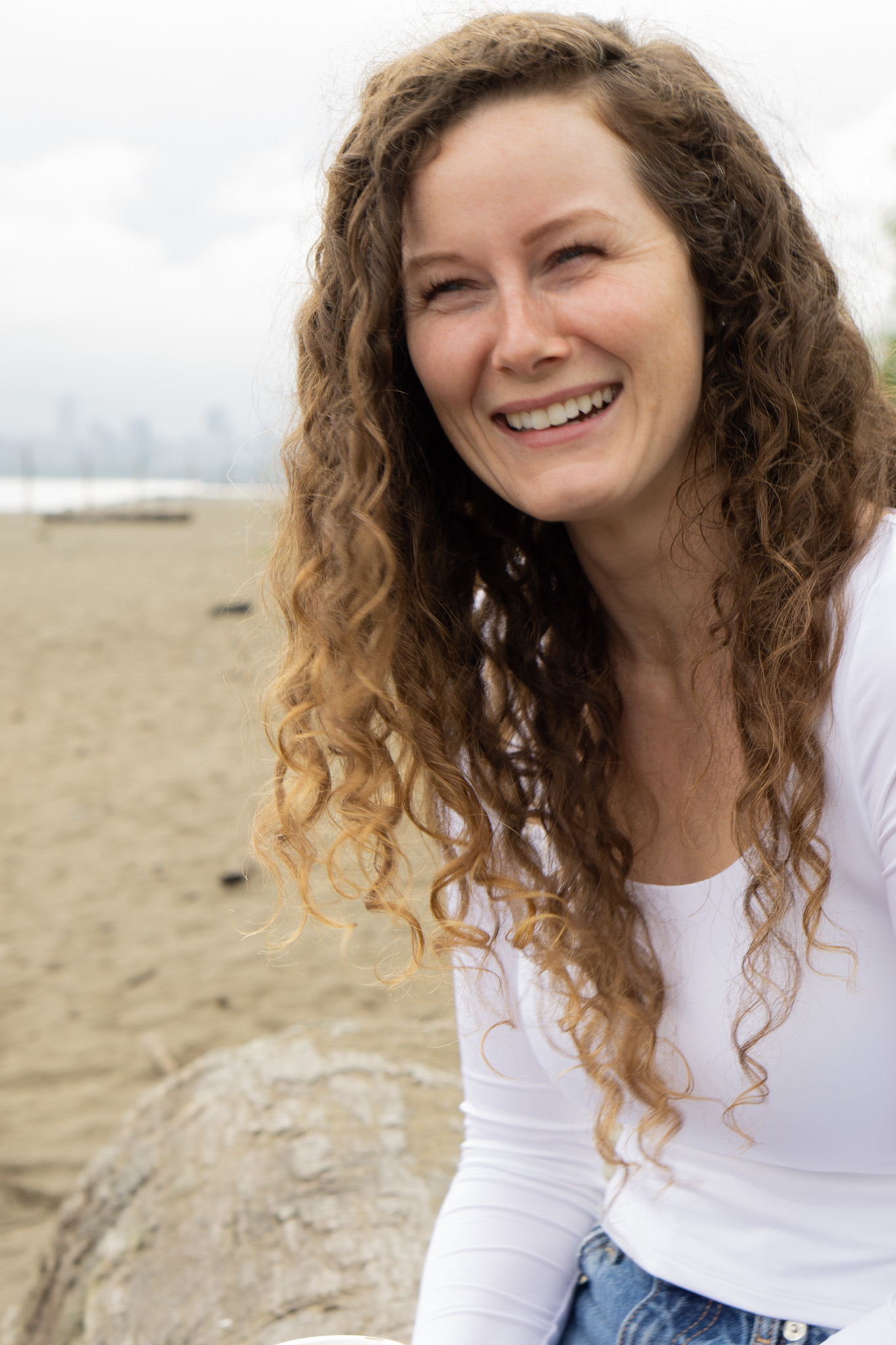 Dr. Annie Savage
Annie grew up in Regina, Saskatchewan where she developed a passion for health and helping others through her love of science and volunteer work in her community. She dreamt of becoming a medical doctor and worked towards her goal by completing her Bachelor of Science with a minor in Nutrition at the University of Alberta in Edmonton.
It was through her participation in sports growing up and as a young adult that she developed a passion for nutrition and healthy living. Believing that she could help others live the lives they truly desired, she sought to continue her education in the healthcare field. It was through her personal experience with chronic migraines that she determined the western medical course was not for her, and subsequently began to research and pursue alternative treatments. It was through the book Total Health the Chinese Way by Esther Ting and Marianne Jas that Annie discovered the field of naturopathic medicine. She had finally found what she was looking for – a well-rounded health care system for her own personal care.
Annie began to work in a private naturopathic office in Calgary to gain more insight and experience within the field. She fell in love with the holistic approach to patient care and the many different treatment options available. She moved to Tempe, Arizona where she completed the doctorate program at the Southwest College of Naturopathic medicine.
Annie continued to develop her love for natural medicine and expand her knowledge by volunteering with groups such as Naturopaths Without Borders and the Sports Medicine Club at her college. She has traveled to Rocky Point, Mexico to give free natural healthcare to the under-served population there and has also volunteered at multiple sporting events with the Sports Medicine Club to provide taping, adjustments and soft tissue work on athletes under the supervision of a licensed physician. She has completed her Level I in Kinesiology Taping and certifications in prolotherapy. She has also completed training in medical aesthetics and extra training focusing on women's health and hormone therapies. With her advanced knowledge and experience in women's health, Annie developed an online coaching program for women who want to naturally balance their hormones and experience symptom-free cycles, called The Symptom-Free Period System. Annie also works as an adjunct faculty member as a clinical supervisor at the Boucher Institute of Naturopathic Medicine in New Westminster.
Annie is an active member of the CAND, and BCNA; she holds her naturopathic medical license from CNPBC.
You can find Dr. Annie on TikTok as @theperioddoctor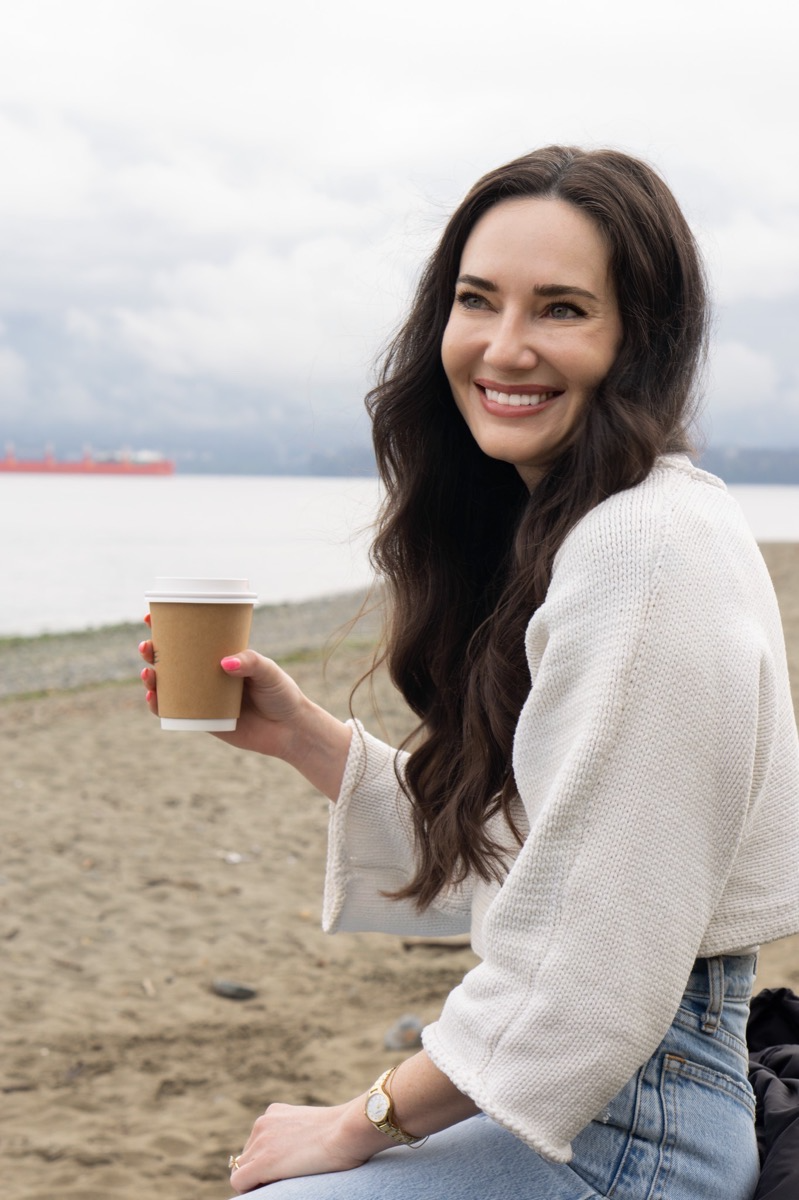 Dr. Megan Maycher
Megan graduated from Simon Fraser University in 2012 with a Bachelor of Science in Molecular Biology and Biochemistry. Her love of science, health and living an active lifestyle, as well as challenges with her own health inspired her interest in nutrition, and lead her to follow her dream career of becoming a Naturopathic Physician.
She graduated from the Southwest College of Naturopathic Medicine in Tempe, Arizona. She has completed certifications in Advanced Injection Therapies including; Prolotherapy, Medical Esthetics (neurotoxins, dermal fillers and facials), as well as extra curricular courses focusing on Women's Health and Bio-identical Hormone Replacement Therapies.
Cofounder of Bay Wellness Centre, located in Downtown Vancouver, it has always been one of Megan's dreams to have a clinic and service the community towards better health and wellness with the use of Functional Medicine and patient education.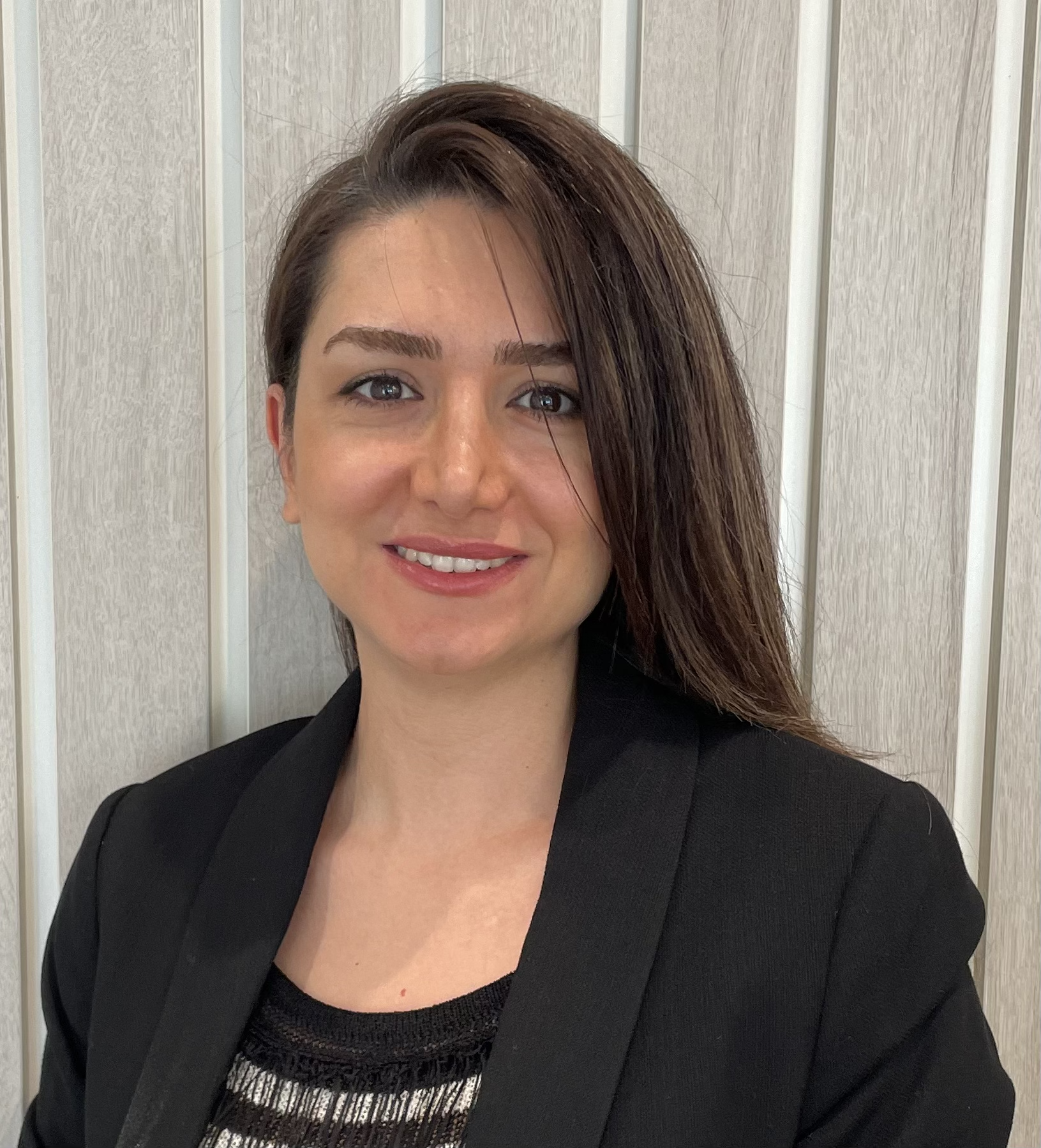 Maryam Ghorbani
Maryam is a Registered Acupuncturist and Herbalist.
She holds membership in good standing with the CTCMA (College of Traditional Chinese Medicine Practitioners and Acupuncturist.
She completed her 5-year Doctor of Traditional Chinese Medicine education at Tzu Chi International College of Traditional Chinese Medicine in Vancouver BC.
She also holds a B.Sc. in Chemistry from the University of Iran.
Maryam has pursued advanced training in musculoskeletal pain and injury management, fertility and women's health, addictions and mental health (migraines, headaches, anxiety, and sleep disorders).
She has a passion for alternative medicine because she is able to utilize her medicinal chemistry background with her genuine love for helping others. When she is not working you can find Maryam outdoor exploring nature with her family.
Our Mission Is to Provide a Professional & Honest Approach to Therapy